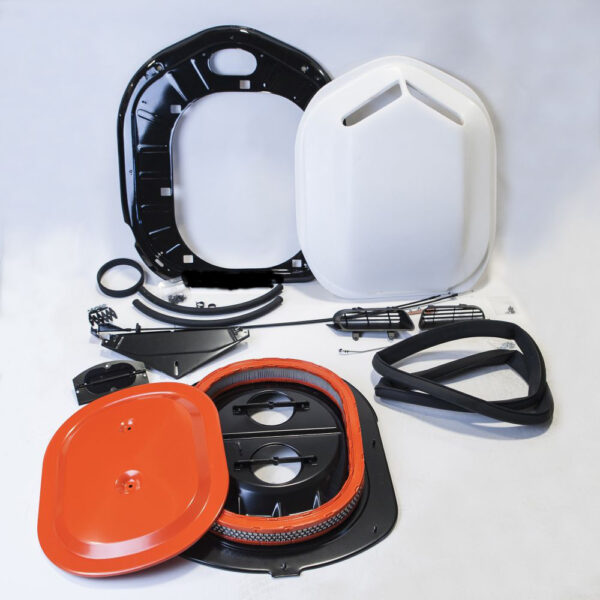 426 Hemi Stock Shaker Bubble Kit
$2,999.99
Description
426 Hemi Stock Bubble Kit
This is everything to put a shaker hood on your car except the hood and bubble emblems.  The kit includes:
Bubble
Doors
Grills
Cables
Seal
Feet
Air cleaner lid
Nut washer nut kit
Adapter ring
Base
Bubble to adapter ring bolts
Air filter element
Drain hoses
Ground straps
Warm air door seal
Bell crank hardware kit
Please note this does not include the trim ring or the hood brace to convert your hood.  This is the bubble kit only.